Here is the translation for Mark 8:1-21. You can link directly to the Google document here, or read it in the frame below:
---
The title photo for this post: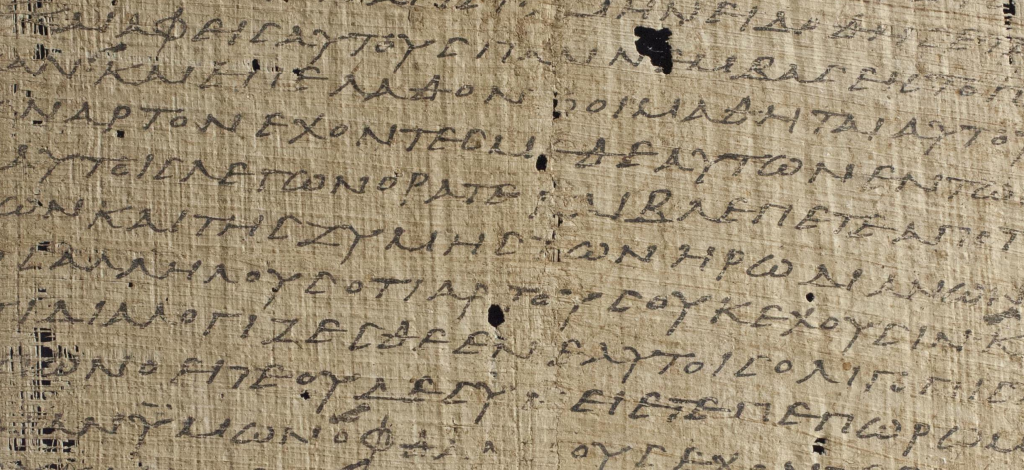 This image is from Papyrus 45 (P45) of the Chester Beatty Papryi.
From the Center for the Study of New Testament Manuscripts (CSNTM): "Third century manuscript of the Gospels and Apostolos on papyrus; 30 leaves, single column, approximately 32-33 lines per column. Images are from the Chester Beatty Collection."
See more images of this manuscript at CSNTM.