Week 04 | Thursday | Mark 5:25-34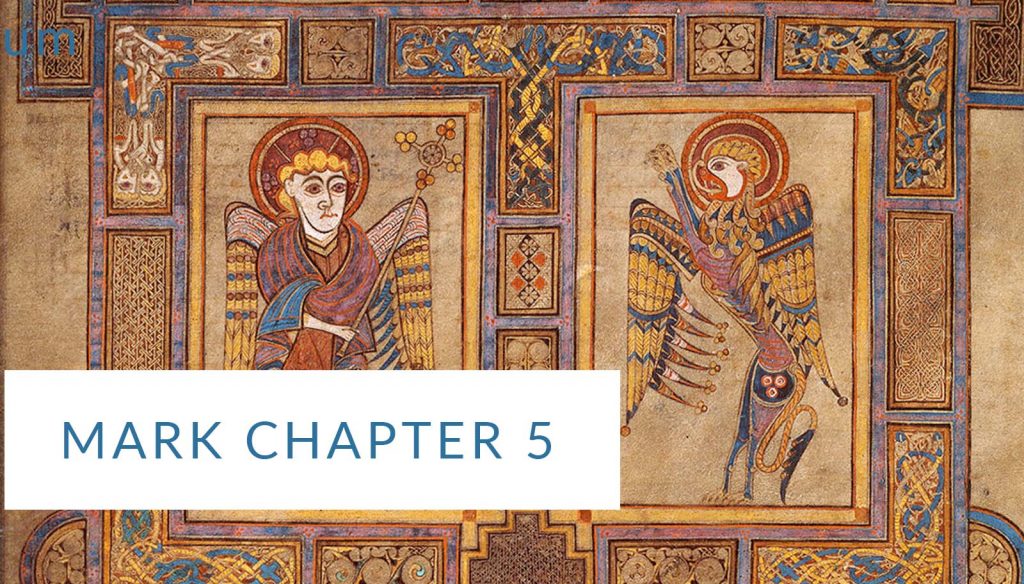 This week's readings are from Mark chapter 5. A complete list of this week's readings can be found here.
Today's Reading
Now a woman was there who had been suffering from a hemorrhage for twelve years. She had endured a great deal under the care of many doctors and had spent all that she had. Yet instead of getting better, she grew worse. When she heard about Jesus, she came up behind him in the crowd and touched his cloak, for she kept saying, "If only I touch his clothes, I will be healed." At once the bleeding stopped, and she felt in her body that she was healed of her disease. Jesus knew at once that power had gone out from him. He turned around in the crowd and said, "Who touched my clothes?" His disciples said to him, "You see the crowd pressing against you and you say, 'Who touched me?'" But he looked around to see who had done it. Then the woman, with fear and trembling, knowing what had happened to her, came and fell down before him and told him the whole truth. He said to her, "Daughter, your faith has made you well. Go in peace, and be healed of your disease." (Mark 5.25–34 NET)
---
Resources for the Reading
Can I just say how much I love this story!?!?!
January 27, 2022 10:09 am
Well really Mark ch. 5 may be a favorite of all. Jimmy I really resonated with what you said. Jesus is bringing rescue and salvation to these people. Death to LIFE. He is SO good! And let us not forget we have that same Spirit IN US. Goodness, I repent that I forget this. Have mercy on me a sinner.